author: Jamie
Sometimes things aren't as rosy as they appear.
Post Adoption Depression And Attachment Issues Of Adoptive Parents.
I don' t know why this isn't emphasized in the multitude of adoption education potential adoptive parents are required to do!
If you are an adoptive parent there is a very good chance you will not attach to that child right away.
Most adoptive parents are aware that their child may come home with anything, from minor attachment issues, to full-blown RAD.
They are prepared for it.
However, not many educational materials these explain these issues are common in adoptive parents. Anything from minor bonding issues to severe post-adoption depression.
Parents often are caught off-guard when they first experience PADS, because this isn't something adoptive parents are educated about in pre-adoption education. Once the child comes home, it is very possible they feel like they are the only one with this problem. Very few people talk about it openly.
The main problem is that it isn't an issue with the child, it is an issue with the parent. The parent can be even more depressed because they feel guilty that they can't control it, or there might be something intrinsically wrong.
In adoption, there is so much criticism coming from every place imaginable, this is just another way for people to feel judged. People tend to keep quiet. I don't blame them one bit.
However, I am thankful for the few strong people willing to talk about this.
Melissa Fay Greene is one of brave souls bearing it all for the well-being for other families. If any of you are unfamiliar with this remarkable woman, please educate yourself. She is a legend in the international adoption world with her very honest and articulate thoughts.
Plus, she's hilarious. Pick up her new book and you'll understand what I mean: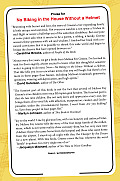 But I digress….
I read two articles by MFG a couple of days before Samuel came home from Ethiopia.
Article 1 was about her first adoption and how she suffered from post adoption panic/depression.
Article 2 was a serious article about older child adoption with a humorous undertone.
Both I NEEDED to hear. If I hadn't come across the articles I would have been completely beside myself when Samuel came home.
If you're in the adoption process I highly suggest reading both of those articles, and realize that not attaching with your child right away is completely normal.
My hope in the first part of this series is to start a dialogue. We should be talking about this.
Jamie Lynne Grumet is a wife and mother by way of birth and adoption. Jamie is a lactation consultant and advocate of adoptive breastfeeding. She is founder of the Fayye Foundation, dedicated to family preservation and lowering maternal mortality rates in Ethiopia. Jamie currently blogs at iamnotthebabysitter.com and also co-authors Mommyhateschemicals.com – a product review blog.
The following two tabs change content below.
Sharla Kostelyk is the mother of seven, two through the miracle of birth and five through the miracle of adoption. She is the
author of a number of books
and the founder of Adoption Magazine. You can find her blogging about life, homeschooling, special needs, food, and parenting at
The Chaos and The Clutter
.
Latest posts by Sharla Kostelyk (see all)